Brigus
Past Glory, Present Splendour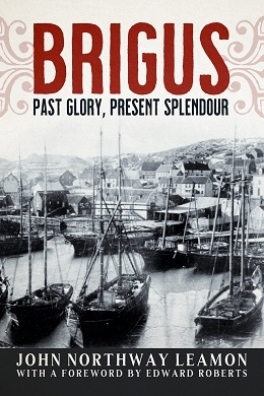 This is a comprehensive history of Brigus, a small fishing community located in Conception Bay, Newfoundland and Labrador, Canada, which dates back to around 1612, when John Guy sold half of the harbour to the Spracklin family. Located in a sheltered bay, Brigus has been home to many fishermen and has been a strategic location in early times. It is located adjacent to Cupers Cove (modern-day Cupids), an English settlement established in 1610 by John Guy on behalf of Bristol's Society of Merchant Venturers.
Seafaring, fishing, shipbuilding, sealing, and Arctic exploration were among the primary occupations of the residents of Brigus during the seventeenth, eighteenth, and nineteenth centuries. The community's name is derived from Brickhouse, the name of an old town in England.
Brigus was home to the world-famous Captain Robert "Bob" Abram Bartlett and is the location of his residence, Hawthorne Cottage, now a National Historic Site of Canada. There were many other "Arctic Heroes" who came from this historic town, including Captain William Munden, who built the schooner Four Brothers, the first 100-ton schooner in Newfoundland, in 1819.
This book is the result of a deep personal commitment on the part of the author and the kindness of many who allowed insight into certain, often pertinent facts relating to their own family history. The author's preferred style of recounting the town of Brigus's history is that of a grandfather telling it to his grandchild.
Shopping Cart
You have no items in your shopping cart
| | |
| --- | --- |
| Sub Total | $0.00 |
| Shipping | $0.00 |
| HST (0%) | $0.00 |
| GST | $0.00 |
| Total | $0.00 |
---