We'd Rather Fight Than Eat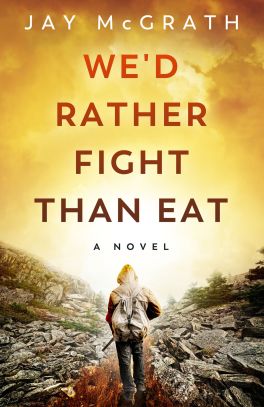 Society has fallen.
And now the struggle for survival has begun.
This action-packed adventure brings childhood friends back to their isolated hometown, a rural community on an island in the Atlantic Ocean, where they find refuge. Among the ashes of the apocalypse, the people of Beckford must band together if they hope to stay alive.
Meanwhile, a new empire has emerged from the smouldering wreckage of St. John's, once the capital city of Newfoundland. Its leader, an enigmatic figure whose rise to power was paved with violence, has established a new world order. She plans to rebuild humanity according to her vision.
But the town of Beckford stands in her way.
As the will to protect Beckford from the people of St. John's intensifies, it will take everything Jack, Megan, Sarah, and Brooke can give to ensure their survival.
Shopping Cart
You have no items in your shopping cart
| | |
| --- | --- |
| Sub Total | $0.00 |
| Shipping | $0.00 |
| HST (0%) | $0.00 |
| GST | $0.00 |
| Total | $0.00 |
---