The Life of a Pilot
Bush Planes and Water Bombers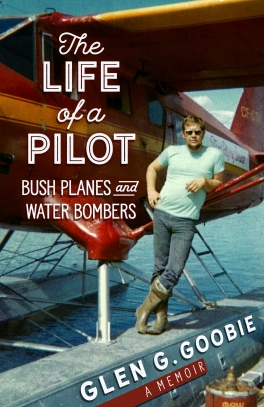 "That wasn't a close call, that was a miracle!"
These are the adventures of retired pilot Glen Goobie, who flew countless missions in Newfoundland and Labrador and across Canada and the United States.
For more than forty years, he flew with compassion and courage, sometimes performing mercy missions in the face of danger.
In 1960, when Glen was fifteen, his father's untimely passing precipitated an uncertain future for him. His father was the breadwinner of the family, so Glen's mother decided to relocate the family from their small community of Queen's Cove, Trinity Bay, to St. John's to seek employment. Glen felt at odds living in a city but managed to fit in and complete high school.
A number of years later, Glen found himself behind the controls of an airplane. He completed his flying training in Moncton, New Brunswick, and his early flying career took him to Northern Ontario for a couple of years. Upon returning to Newfoundland, Glen flew with Newfoundland Air Transport, Gander Aviation, and the provincial government's water bombers until his retirement.
Shopping Cart
You have no items in your shopping cart
| | |
| --- | --- |
| Sub Total | $0.00 |
| Shipping | $0.00 |
| HST (0%) | $0.00 |
| GST | $0.00 |
| Total | $0.00 |
---