More Than 50%
A Woman's Life in a Newfoundland Outport, 1900–1950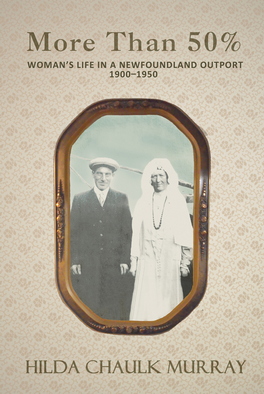 First published in 1979, Hilda Chaulk Murray's More Than 50% was the first book of Atlantic folklore that encapsulates a woman's role in the Newfoundland and Labrador outport community.
In the days before Confederation, women and men worked hard to prosecute the province's robust cod fishery, and although women's work kept them on shore, their contribution to this once-thriving industry was no less important than men's. It was universally accepted that the matriarch was the driving force in meeting the family's and indeed the entire community's needs.
Murray's hometown of Elliston, Trinity Bay, in the early twentieth century is the setting for this book, in which she gives a guided tour of the female's unique and ever-changing roles, from girlhood to womanhood, in the outport way of life.
Shopping Cart
You have no items in your shopping cart
| | |
| --- | --- |
| Sub Total | $0.00 |
| Shipping | $0.00 |
| HST (0%) | $0.00 |
| GST | $0.00 |
| Total | $0.00 |
---