Away from My Island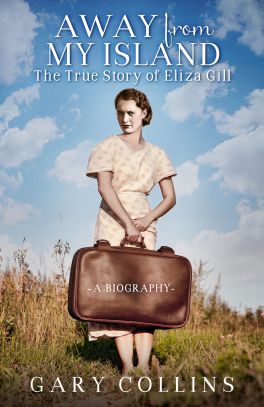 A true story of family, heroism, and ultimate sacrifice.
Born on Silver Fox Island in 1914, Eliza Gill was working "in service" before she was eight years old. By the age of eleven, she was informed by her father she would be sailing on a fishing schooner to the Labrador, where she would cook for a crew of five. For this she received no pay, but she didn't complain.

Eliza liked the island way of life, but she wanted more for her family. She persuaded her husband, Jacob, to leave their island home before the Resettlement Program began. Jacob worked first as a logger and then as a butcher on Joey Smallwood's pig farm in Gander, Newfoundland, during World War II. The end of the war saw Smallwood's piggery shut down.
At Eliza's insistence, the family moved to Toronto. There she met a Jewish neighbour who was a Polish survivor of the Holocaust. She told Eliza about the horrors of a war she could not even fathom. It would haunt Eliza for all of her days.
When Jacob developed a sudden debilitating illness, the family was forced to move back to Newfoundland. There, Eliza endured a burdensome, subsistence way of life to raise a family on her own. This is the true account of one woman's fortitude and bravery, neither of which shone more brightly than the day of her tragic—and heroic—death.
Shopping Cart
You have no items in your shopping cart
| | |
| --- | --- |
| Sub Total | $0.00 |
| Shipping | $0.00 |
| HST (0%) | $0.00 |
| GST | $0.00 |
| Total | $0.00 |
---