Helen C. Escott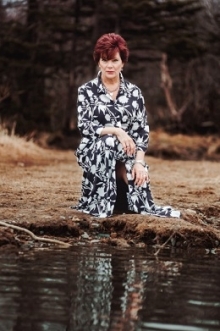 Helen C. Escott is used to blazing trails. She is a retired civilian member of the world-renowned Royal Canadian Mounted Police (RCMP). In 1998, she created the RCMP's Media Relations/ Communications Unit in Newfoundland and Labrador, where she became the first female senior communications strategist and media relations spokesperson for the RCMP in that province.
Escott was the communications lead on high-profile events, including the RCMP's Newfoundland and Labrador response on September 11 after terrorists attacked the World Trade Center in New York City. During her service, she wrote and implemented the Atlantic Region Communication Strategies to combat organized crime and outlaw biker gangs, created the media relations course and guidebook used by the RCMP, and was the only communications strategist asked to teach the media relations course for senior management and RCMP members at the Canadian Police College in Ottawa. Escott is regularly asked to teach this course to other uniformed services. She also served as a communications strategist at the 2010 Vancouver Olympics.
Before joining the RCMP, Helen C. Escott worked in the media for thirteen years in various capacities, including reporter, on-air personality, marketing, and promotions.
In her spare time, she volunteers as the Duke of Edinburgh coordinator for 508 Caribou Royal Canadian Air Cadets and has helped over twenty cadets achieve their awards. In 2017, she was presented with the CLB Governor and Commandants Medallion in recognition of her achievements of excellence in volunteering and fundraising work, including creating the idea and concept for the Spirit of Newfoundland show Where Once They Stood, a tribute to the Church Lads' Brigade members who served at Beaumont Hamel. She also volunteers with St. Mark's Anglican Church and created a successful communication strategy to bring people, especially families and members of the LGBTQ community, back to the church. In 2019, Escott was presented with the Governor General's Sovereign's Medal for Volunteers.
Helen C. Escott is the author of the bestselling crime thriller Operation Wormwood and the widely read blog-turned-book I Am Funny Like That, which has over 213,000 readers.
https://www.instagram.com/helencescott
https://www.facebook.com/helen.c.escott
Photo by Kit Sora
---


---
Related Products