Seventh Son
My Road to Success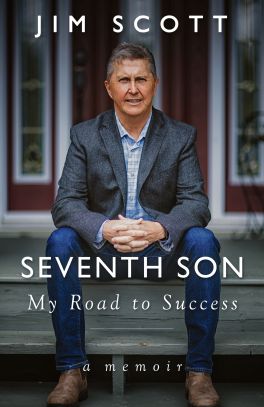 The memoir of a self-made millionaire who didn't let humble beginnings hold him back.

This memoir is about the life of Jim Scott, a journey that took him from a blue-collar family to becoming a successful businessman. His journey starts like that of any normal kid in a Canadian middle-class family living in a one-industry town in the 1960s. Jim left school less than a year after his father died in 1977, and at sixteen years of age, with only a grade eight education, he ventured off to trades school in Gander, Newfoundland and Labrador.

His search for employment landed him several jobs throughout Canada and the USA, until at the age of forty-four he created his own firm, Standard Consulting Inc. Nine years later, this project and construction management firm grew to a multi-million dollar operation. At fifty-three, Jim Scott sold his company to a national engineering firm and remained as one of its few non-engineering partners and owners. He managed a multitude of clients in energy and industry, two large sectors in Atlantic Canada, including Newfoundland Hydro, Newfoundland Power, New Brunswick Power, Nova Scotia Power, Maritime Electric (PEI), Saint John Energy, Wabush Mines, IOC Mine, CFI Mine, and Vale Mine. 

Jim Scott retired in 2021 at the age of fifty-nine only to begin a new venture, Scott Consulting Inc., which now provides business development throughout Newfoundland and Labrador for two large Canadian firms.
Shopping Cart
You have no items in your shopping cart
| | |
| --- | --- |
| Sub Total | $0.00 |
| Shipping | $0.00 |
| HST (0%) | $0.00 |
| GST | $0.00 |
| Total | $0.00 |
---