Operation Vanished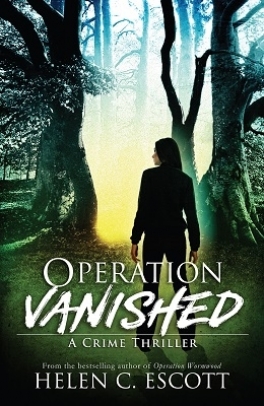 In 2018, the Royal Newfoundland Constabulary executed Operation Wormwood, an investigation into a mysterious disease that targeted some of the worst criminals this province has ever seen.
At the same time, the Royal Canadian Mounted Police were executing Operation Vanished, a special task force whose duty was to solve the historical murders of women and children.
RCMP Corporal Gail McNaughton has just transferred into the Major Crime Unit. As its newest investigator, she is given a stack of missing and murder files dating back to the 1950s. These crimes prove to be a challenge to investigate: most of the witnesses have died or aged, memories have faded, scenes were not secured to today's standards, and DNA testing was not available at the time. Corporal McNaughton befriends Larry Morgan, an expert on Newfoundland and Labrador history who is also the son of one of the murdered women. Together they put together a list of suspects and begin to dig up ghosts from the past. McNaughton discovers that the files may be linked, and she sets out to prove her theory that a serial killer had been operating in rural Newfoundland when these crimes were committed.
Praise for Helen C. Escott
"Operation Vanished is the epitome of what an author can achieve with the knowledge and skill to back up their work. Expertly plotted and perfectly executed, Operation Vanished is the missing-persons thriller to end all missing-persons thrillers and a massive achievement for author Helen Escott." — Matthew LeDrew, author of Cinders
"Operation Wormwood is one heck of a thriller." — The Telegram
Helen C. Escott's first novel, Operation Wormwood, was a top five finalist in Canada for the 2019 Arthur Ellis Awards, Best First Crime Novel, by the Crime Writers of Canada.
Operation Vanished is a must-read Newfoundland mystery-thriller!

-- Miramichi Reader --
Operation Vanished is a powerful page-turner that will resonate with any reader who enjoys a good murder mystery. Helen C. Escott doesn't just seek justice and remembrance for female victims of crime but makes a brilliant attempt to emancipate them from the bonds of yesteryear.

-- Fireside Collections --
This book is amazing! Soon as I started I didn't want to put it down! A true page turner! A very very well written book ! Just as amazing as her first book Operation Wormwood only it's gets better! I hope there will more to this 'Operation' series! Ten out of ten!

-- Meghan Reynolds, Goodreads August 3, 2019 (5/5 rating) --
I read Helen's first novel Operation Wormwood, which left me happy there are still people out there willing to tackle difficult topics. I was not disappointed by Operation Vanished, again dealing with a not so stellar history on the equality of women in and out of the work place as well as children rights as "people". Can not wait for the next one.

-- Lynnette, Goodreads July 24, 2020 (5/5 rating) --
After reading Operation Wormwood, I was pleased to see that Helen Escott had written another novel. I was not disappointed with Operation Vanished. Very well written, loved the characters so real to life! This novel was a real page turned and hated to put it down, could have kept reading it in one sitting. Love Helen's style of writing! Hoping to see more novels written by her.

-- Sue Parsons, Goodreads July 30, 2020 (5/5 rating) --
A phenomenal story. I read Operation Wormwood and Operation Vanished within the same week. I LOVED the first book so much that I had those feelings of sadness when you finish binging Netflix and there are no more episodes left. Fortunately, Operation Vanished was just as amazing - if not better! I am absolutely hooked on this series and hope there's more to come! Reading about the fairies was so cool. I had heard about fairies growing up but never explored it more. Sometimes I found myself getting a bit spooked reading this book! The dream sequences were very well written.

-- Melissa, Goodreads November 27, 2019 (5/5 rating) --
Shopping Cart
You have no items in your shopping cart
| | |
| --- | --- |
| Sub Total | $0.00 |
| Shipping | $0.00 |
| HST (0%) | $0.00 |
| GST | $0.00 |
| Total | $0.00 |
---