Sail the Wild Seas
Stories of the North Atlantic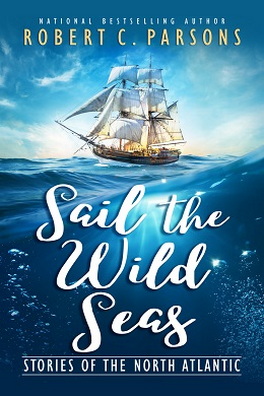 SOLD OUT
The North Atlantic has always been a place of danger, mystery, and fear. From the era of the early explorers to modern-day seamen, the brooding ocean finds a way to collect its wages from those daring enough to sail out into its vastness. Deemed the stormiest ocean on earth, it is still the most traversed. Newfoundland and Labrador juts out into the middle of this maelstrom.

From fire, shipwrecks, submarine attacks, rocks, and fog, to thrilling rescue operations, these twenty-three stories of chances taken on the ocean delve into the depths of that great element of nature lapping our doorstep. Sail the Wild Seas presents tales of the sea that are sure to thrill all who are drawn by the incredible lure of the North Atlantic.

Marine misadventures include:

• Hedley Lake's story of how he survived the torpedoing of the SS Caribou during World War II

• The near-death experience of two Newfoundlanders on Ram Island in 1897

• A survivor's tale of hardship and endurance near Cape St. Mary's

• The strange disappearance of the Orion in 1907

• The account of two Newfoundlanders who survived for fifty-five hours on an ice pan off St. John's

. . . and many more exciting stories of the North Atlantic!
Shopping Cart
You have no items in your shopping cart
| | |
| --- | --- |
| Sub Total | $0.00 |
| Shipping | $0.00 |
| HST (0%) | $0.00 |
| GST | $0.00 |
| Total | $0.00 |
---