Snook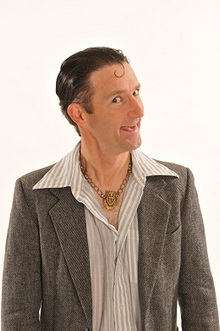 Fast-talkin', fun-lovin' Snook has entertained thousands on stage, radio, and TV for over twenty-five years. Once a regular on CBC's
Here and Now
,
Madly Off in All Directions
, and the Halifax Comedy Festival, Snook also hosted his own CBC variety series,
Wicked Night Out
, and still appears on the NTV
Evening Newshour
and at dozens of live special events annually. An extensive "gig list" includes some major ad campaigns, weekly columns in the
Newfoundland Herald
, and dozens of corporate functions every year. After two successful home videos,
Snook's Christmas
CD was released in 2004. This home-run hit was followed by
Snook's Wicked DVD
(2005),
Snook's Childhood
CD (2006),
Snook's Christmas Concert DVD
(2007), and
Another Snook's Christmas
CD (2009). Snook also performs with Jim Payne and Fergus O'Byrne in the musical comedy group WickedAltogether!
---


---
Related Products