The True Meaning of Christmas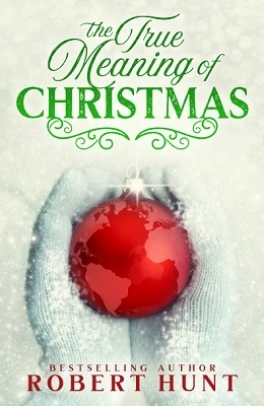 This is a collection of heartwarming stories set in Newfoundland during the Christmas season. At times heartbreaking, but always uplifting at the end, these stories share a touching message with readers that the best gifts are not material things, but rather the kindness we show others.
Bestselling author Robert Hunt tells stories of an athlete who runs a marathon for a girl he never knew, of two soldiers who forget the horrors of war to acknowledge one another on the battlefield during Christmas, a journalist who spends the holiday covering a war story in Darfur, and a man who gives up his prized roses at a competition for the woman he loves.
Also included is the story of a woman who suffered an injury in an automobile accident and looks for divine intervention when she travels to Mother Teresa's home in Calcutta, India.
Praise for Robert Hunt
"Robert Hunt's writing is a combination of grittiness and tenderness that rings as true as your friendly neighbour who shovels out your driveway after a snowfall and looks a little embarrassed when you thank him." — The Northeast Avalon Times
"The True Meaning of Christmas" is a collection of heartwarming stories -- both fiction and nonfiction -- that will bring a tear to your eyes and a smile to your lips.There are so many other wonderful stories in this book that will certainly strike a chord or two. You may find yourself shedding a tear, cracking a smile, and wishing the spirit of Christmas lasted all year round. Thank you, Mr. Hunt, for telling these powerful stories. We could all use a dose of this kind of medicine every now and then.

-- Edwards Book Club Review --
Shopping Cart
You have no items in your shopping cart
| | |
| --- | --- |
| Sub Total | $0.00 |
| Shipping | $0.00 |
| HST (0%) | $0.00 |
| GST | $0.00 |
| Total | $0.00 |
---