My Father's Son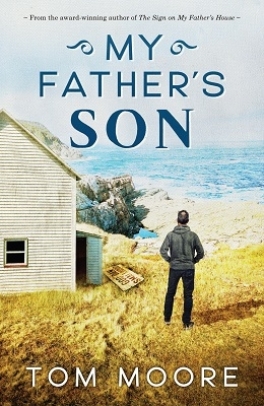 Some people age gracefully as wisdom and calm come with the grey hair. Others become crotchety, opinionated, and odd. People avoid them and laugh at them. Still others give up on life, on ambition, on dreams, and settle into a pleasant wait for the grave. I was one of those people.
Felix Ryan, from Curlew, Conception Bay, is a schoolteacher on the edge of a cliff in a serious mid-life crisis. But a phone call from Tammy, an ex-girlfriend, calls him back home to help his eccentric father in his latest crusade. A big US oil company has begun fracking in his hometown. Led by a jovial Texan and represented by a crack young lawyer, the company is buying up land. The town is split in two over fracking and its new prosperity.
Sparks of attraction fly between Felix and Tammy, even though he jilted her years before. Felix's father leads the fight against the oil company, and Felix is drawn further into the fight. As the battle lines are drawn in the sand, he finds a new direction in his life, a woman who loves him, and a cause worth fighting for.
From the author of The Sign on My Father's House- Winner of the CBC's NL Reads 2020 Competition
Tom Moore does a superb job developing authentic characters that are true to form. The lovely Ellen Monteau (Felix's true love) is sharply contrasted with Tammy, the cigarette smoking, gum chewing woman who ends up capturing Felix's heart. And of course this story simply could not be without Father, Walter Ryan, always at the ready to fight a cause. Everyone knows a Walter, but it is his crusade and dynamic personality that drives the story, helping us realize the importance of standing up for what is right, and eventually showing Felix how to be the son he was destined to become. My Father's Son by Tom Moore is a well written and enjoyable read. It is entertaining and often thought provoking. Though not required, a read of Moore's first novel, The Sign On My Father's House, will give an excellent introduction to this great story.

-- Stephanie Collins - Atlantic Books Today --
you have a winning novel....

-- Northeast Avalon Times --
Shopping Cart
You have no items in your shopping cart
| | |
| --- | --- |
| Sub Total | $0.00 |
| Shipping | $0.00 |
| HST (0%) | $0.00 |
| GST | $0.00 |
| Total | $0.00 |
---