Chris Ryan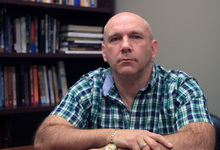 Chris Ryan was born in 1964, the eighth in a family of nine children. He attended elementary school at St. Patrick's in Bay Bulls and high school at Mobile Central High School in Mobile. His family has been in the funeral home business for close to fifty years. Chris has worked in the offshore oil industry for a number of years. He was twice elected to the town council for his hometown of Bay Bulls, first in 1993 and again in 1997. He also sat on the board of directors for the East Coast Trail Association for five years, serving the last year as vice-president. On April 23, 2013, he was awarded the Flamber Head Award for volunteerism, for years of service on the first project management committee of this group and on its board of directors. An admitted political junkie, Chris spent a number of years on the Ferryland District Liberal Association and served the last two years as president. Chris is also a former board member of Say No to American Garbage Group (SNAGG), an organization that was opposed to the importation of garbage into Newfoundland and Labrador for final distribution. Today he sits on the Witless Bay and Area Conservation Group as a director. This group's goal is to protect sea trout and salmon that visit the Lower Pond in Witless Bay, a pond made world-famous for record-sized brown trout. Chris is a serious birdwatcher who has seen more than 300 species of birds in his birding career. He is one of fewer than twenty people in Newfoundland and Labrador to have done so. He also grows and trains Japanese bonsai trees. Chris holds a black belt in Shotokan Traditional Karate from the Newfoundland Karate Association and is a lover of antique and muscle cars, which he collects. He enjoys hiking and he is a voracious reader, never without a book in his hand or close by, particularly non-fiction, history, political history, and anything with Newfoundland and Labrador content. Chris Ryan lives in Witless Bay with his fiancée, Tina Wakeham, their two daughters, Stacie and Hollie, and their two miniature dachshunds, Bella and Lady.
The Bay Bulls Standoff
is his first book. Chris can be reached at
chrisryan64@hotmail.com
.
---


---
Related Products
discount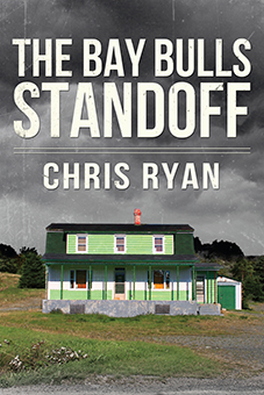 The Bay Bulls Standoff