Jim Scott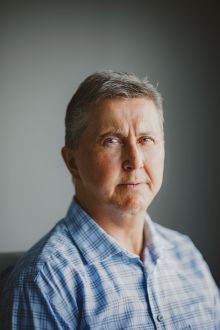 Jim Scott was born and raised in Windsor, Newfoundland and Labrador. He is a self-made millionaire and seventh son.  

When he dropped out of high school with only a grade eight education, his brothers told him not to expect to accomplish much without a formal education. They also advised him to set reasonable expectations. His choices at the time were to work at the local mill, as his father and grandfather had before him, or to join the military, like two of his brothers, or to be like his other brothers, who were high-voltage power linesmen. They were great choices, he thought—for someone else.

Instead, he forged his own path, the charm of being a seventh son always in the back of his mind as he moved forward. His unorthodox rise to financial success is a compelling tale of hard work, hard times, and a small dose of magic.

The definition of success is the achievement of something desired, planned, or attempted. It took the author a long time to find the courage to break from his old-world view of dollars for time and find success through a paradigm shift in thinking. At age forty-four, he started his own business, something he had wanted and felt destined to do from the age of eight. Nine years after he started his business, he was a millionaire.

When asked to share the secret of his success, Jim invariably says it is a combination of determination, arduous work, and being the very best at what you do.

Following the encouragement of family and friends, Jim Scott wrote Seventh Son, his first book. It shares his experience of rising from a blue-collar life in a Central Newfoundland pulp and paper town to become a successful businessman.

To contact the author for speaking engagements, you can reach him via email at jimscottsci@outlook.com.
---
---
Related Products
discount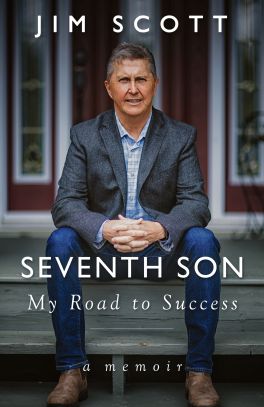 Seventh Son