In the Shadow of the Long Range Mountains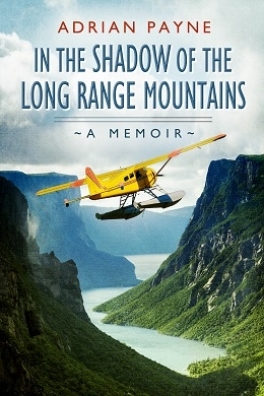 But the pilot didn't pull back on the throttle—he kept it at full speed. I realized then that he intended to take off this way. I could see death staring me right in the face, and I yelled, "We're doomed!" I drove my feet into the fuselage and my back into the seat. We were no more than fifty feet from shore when we lifted off the water, with nothing but hills and large boulders right in our path. We looked at each other as if to say, "This is it." The pilot tried to get more power out of the engine by using different fuel mixtures, more air, and more fuel, and by manoeuvring the mixture lever back and forth. Dear God, not yet, I thought. I don't want to die on this beautiful day . . .
Have a seat by the campfire and listen as Adrian Payne shares stories about his years as an outfitter in Newfoundland and Labrador. While catering to non-resident hunters, most of his clients were from the United States. They say hard work pays off, and Adrian was privileged to be able to enjoy his passion for hunting on the Great Northern Peninsula. Fishing, hunting, and trapping were ways of life for him and his family, and there was no shortage of adventure for them while growing up in the shadow of the Long Range Mountains. So, settle in for some exciting stories of the great outdoors!
Shopping Cart
You have no items in your shopping cart
| | |
| --- | --- |
| Sub Total | $0.00 |
| Shipping | $0.00 |
| HST (0%) | $0.00 |
| GST | $0.00 |
| Total | $0.00 |
---