The Room Upstairs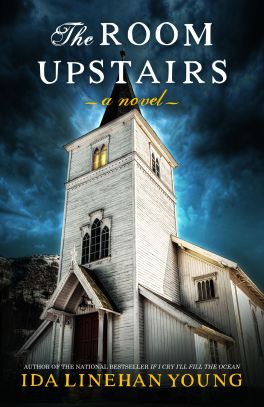 There's something strange going on at the Journey's End.

Erin Sullivan has come to Hope Harbour intent on selling the old church-turned-inn. It belongs to her maternal grandmother, Jane Ross, a woman Erin never knew. The property will become Erin's when Jane dies, which could be any day now. And considering this heartless woman abandoned Erin after the death of her parents when she was only three years old, she just wants to get it over with.

But as she uncovers details of the past, she is drawn to her dying grandmother. Jane tries to warn Erin of a great threat, but Erin doesn't understand. In a desperate attempt to find answers before it's too late, Erin struggles to unravel the mysteries of her parents' deaths, the Journey's End Inn, and the people of Hope Harbour.

Only then will she truly learn what it means to lose everything.
Young, who is also the author of two works of non-fiction — "No Turning Back" and "If I Cry I'll Fill the Ocean" — has been keeping an impressively steady pace in releasing her novels: her fans will be pleased.

-- Joan Sullivan - The Telegram --
Shopping Cart
You have no items in your shopping cart
| | |
| --- | --- |
| Sub Total | $0.00 |
| Shipping | $0.00 |
| HST (0%) | $0.00 |
| GST | $0.00 |
| Total | $0.00 |
---