Geraldine Chafe Rubia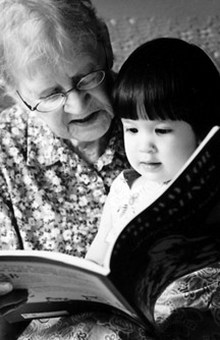 Geraldine Chafe Rubia was the eldest daughter of the late Arnold Chafe of Goulds and Mary Margaret "Molly" McDonald of Kilbride. She was a former president of the Newfoundland Writers' Guild, and she had continued to write poetry, plays, and prose. She had won awards in each category and was published in periodicals and anthologies. Her plays have been performed on stage and on CBC radio.
With the Longside Club she had initiated performing arts opportunities for persons with disabilities. She was co-editor of From This Place and had published two books of poetry, A Poem in My Soup and Skating Among the Graves. In 2008 she co-edited the anthology, A Charm Against the Pain.
Geraldine Chafe Rubia passed away on October 22, 2016.
---


---
Related Products