Bob Wakeham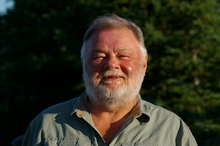 Bob Wakeham has been a journalist in Newfoundland for almost forty-five years and has won numerous awards and accolades for his work. Bob began his career as a reporter with the
Evening Telegram
. From there he moved on to become an interviewer and commentator with CBC Radio. Then he became the executive producer for the CBC television supper-hour news program,
Here and Now
, and the documentary programs
On Camera
,
Soundings
, and
Land and Sea
. He is the author of a memoir called
For the Moment
, about his survival from cancer. Since his retirement from the CBC, Bob has been writing a weekly column for the
Telegram
. He and his wife, Heather Coultas, live in Flatrock. Bob's maternal grandfather, Joe Judge, a native of Point Verde, Placentia Bay, and a long-time resident of Grand Falls, was wounded at Beaumont-Hamel.
---


---
Related Products