Jane Crosbie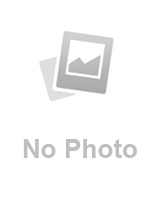 Jane Ellen Audrey Furneaux was born in St. John's by a midwife and doctor in 1931. The Jane Ellen part of her name is a tribute to her grandmother, who died of breast cancer six months after Jane was born.
Jane is the daughter of Jack and Margaret Furneaux. Her father was the only veterinarian in Newfoundland for many years. He treated mainly horses until after the Second World War, when his practice focused mainly on small animals. Growing up, Jane was often referred to as "the horse doctor's daughter" when she followed him on his calls and people asked about "the little one."
Jane Furneaux married John C. Crosbie in 1952, when both were twenty-one years old. She also served as honorary patron of the Bannerman Park Foundation during the years her husband served as lieutenant-governor of Newfoundland and Labrador.
---
---
Related Products