Gwendolyn Poole Molnar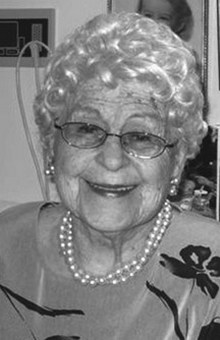 For over seventy years Gwen Poole Molnar had entertained friends and family with special occasion missives and poems. Weddings, birthdays, retirements, births, deaths, and anniversaries, including the 1981 fiftieth anniversary of her graduating class at the Grace Hospital, havd been enhanced and memorialized by her poetry, and at the age of 93 she signed the book contract that enhanced the history of her beloved Pilley's Island. She lived for over sixty years in North Tonawanda, New York, where in the 1980s she wrote a column called "Seniors on the Move" for the Tonawanda News. Her husband, Paul, died in 1990, and she lived in a senior's facility in adjacent Wheatfield until her passing. Her daughter Gail Andrees and her family lived in nearby Akron, New York, and her son Paul and his wife lived in Midland, Texas.
Gwendolyn Poole Molnar passed away on December 2, 2009 in Wheatfield, NY, USA.
---


---
Related Products